What is a Micro Grid and How Do They Work…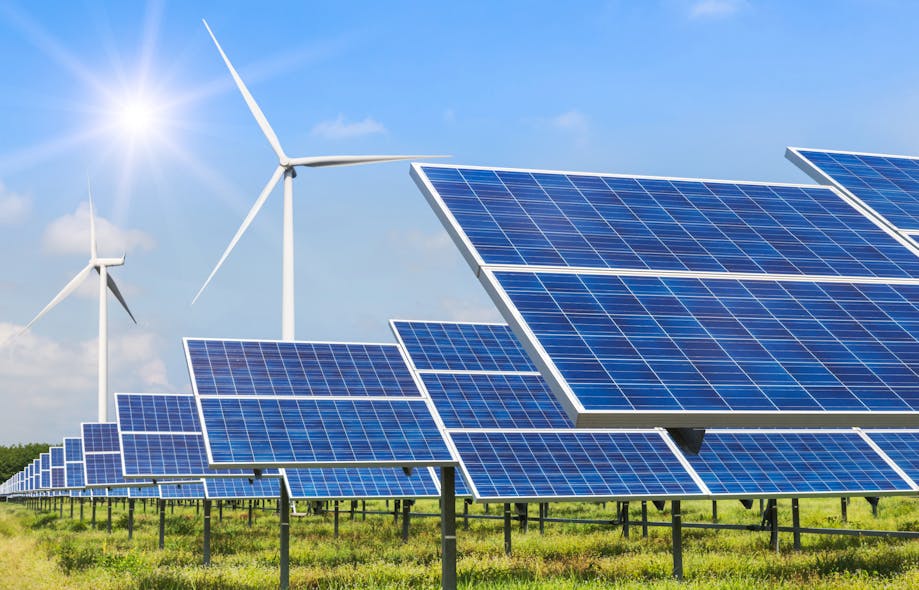 Whether it is through homeowners that install rooftop solar panels or businesses that invest in wind farms, more of us will access electricity through decentralized technologies than direct connection to the grid by the mid-2020s, according to Bloomberg NEF. While most of us translate this outlook to simply implementing more solar panels and wind turbines, that is only half the story. Decentralization has much more profound impacts in our society, including presenting consumers and businesses a choice — a choice to decide how to source their energy needs. Decentralized technologies help enable that consumer choice.
Micro grids are a key part of these decentralized technologies. The term micro grid can be intimidating, because it may mean different things to different people, so let's break it down and highlight some of the benefits.
Let's cover four common questions and answers about living on micro grids to boost your energy IQ. 
No. #1: What is a micro grid?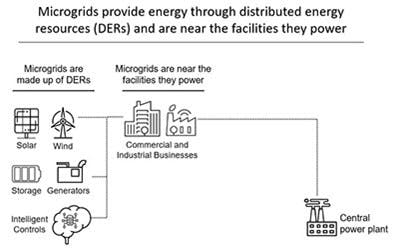 A micro grid is a local energy system capable of producing, potentially storing and distributing energy to the facilities within the network. Micro grids can be made up of several different assets, also called distributed energy resources (DERs). Common DERs used to generate power are solar photovoltaics (PV), wind turbines and power generators. Energy storage systems, intelligent controls and management software are other elements of the system that provide further functionality to the micro grid. Micro grids can be connected to the centralized grid or completely off-grid and self-sustaining. With the obvious need for continuous, reliable power, healthcare facilities can be good applications for grid-connected micro grids. Remote mining sites that need a lot of energy can be great applications for off-grid micro grids. 
No. #2: What is the difference between micro grids and centralized generation?
The difference can be summed up in two words; proximity and resiliency.
Micro grids are near facilities they power. On the other hand, electricity, in centralized power generation, is produced in central power plants that could be hundreds to thousands of miles away from facilities being powered. This proximity of micro grids reduces losses in energy transmission and the significant cost of installing new transmission and distribution networks.
Most micro grids deliver improved energy resiliency through redundant DERs, a combination of solar PV, natural gas or diesel power generators and energy storage systems. Depending upon the micro grid design, facilities can still be powered even if any of these DERs fail. In comparison, a failure in a power plant could put us in the dark.
No. #3: How does a microgrid work?
Intelligent controls and management software are at the core of micro grids. Many control systems can track the energy needs of the facility and determine how to supply the needed energy. These control systems consider and evaluate factors such as cost, fuel supply, weather and energy load required to decide which DERs to utilize.
As mentioned, micro grids can be made up of many different assets. The control systems are the key element to manage dispatching the best asset based on these factors. Finally, some micro grids also feature energy storage systems to capture the energy produced at one time for use later.
No. #4: Why do we need micro grids?
Sustainability
As more businesses focus on sustainability and deploy renewable energy sources such as solar PV, micro grids come to help by integrating these renewable sources into the energy infrastructure. These renewable sources become a physical part of the micro grid and the intelligent controls manage their utilization.
Economics
Micro grids feature intelligent controls that can help businesses save money and improve economics. These systems can monitor the cost of energy from different DERs and utilities, then make choices on activating the lowest cost option. They also maximize the contribution of different sources. For example, when the wind isn't blowing, the energy storage system can be activated to utilize the energy stored from when it was blowing to meet the load. Micro grids also help businesses participate in demand response and demand charge management programs to lower their costs.
Resiliency
Micro grids improve the resiliency of the local energy infrastructure by adding redundant DERs, which provide energy to the businesses. For a grid-tied micro grid, this means local DERs, ranging from solar PV to power generators, can continue to power the businesses and facilities during a utility outage.
Micro grids will continue to play a key role in our energy future. Users can evaluate the relevancy of micro grids per their unique needs as a part of their broader energy management strategy.
Can We Go Local?
Consider the 16 square mile area centered by the Dillant-Hopkins Airport in Swanzey.
That block of area encompasses the Keene Industrial Park, Keene's Dillant-Hopkins Airport and Keene sewage treatment plant, Swanzey Fire Dept. and Industrial Park, Monadnock Regional High School, The Cheshire Fairgrounds, as well as dozens of businesses and hundreds of residential homes. And it is serviced by a phase-3 electrical power line owned by Eversource Electric.
The City of Keene recently installed a 770 KW solar array to power the sewer treatment plant – the facility that consumes the largest amount of electricity – but was constrained by a state law that doesn't allow solar arrays of more than 1 MW to built outside the municipality's boundaries. This array provides much of the power consumed by the facility, but not all, and certainly not enough to serve surrounding needs, or provide the resiliency should the central grid resource go down.
A solution, and pioneer project for the Cheshire County region, would be a collaboration among the several stakeholders to build a several MW micro grid that could be managed by a cooperative joint powers agency.
The benefits of economics, sustainability and resiliency as explained above would empower local entities to realize their own energy goals.
Former state representative Paul Berch points out that the County tried to build a micro grid in Westmoreland a few years back, because of the frequent power outages there. The Public Utilities Commission turned it down because they felt it would not be cost effective, as opposed to building more transmission infrastructure as needed. Because 3-phase power is close by, I believe a micro-grid at the Dillant-Hopkins Block would meet the PUC's LCIP (Least Cost Integrated Resource Plan) guidelines and be a perfect pioneer project.
I urge the local stakeholders to meet informally to see if this plan is something that could benefit their constituencies.